Creative takeaway packaging customization
Today I would like to share with you a creative cup holder. We have been exploring the possibilities and interests of paper packaging.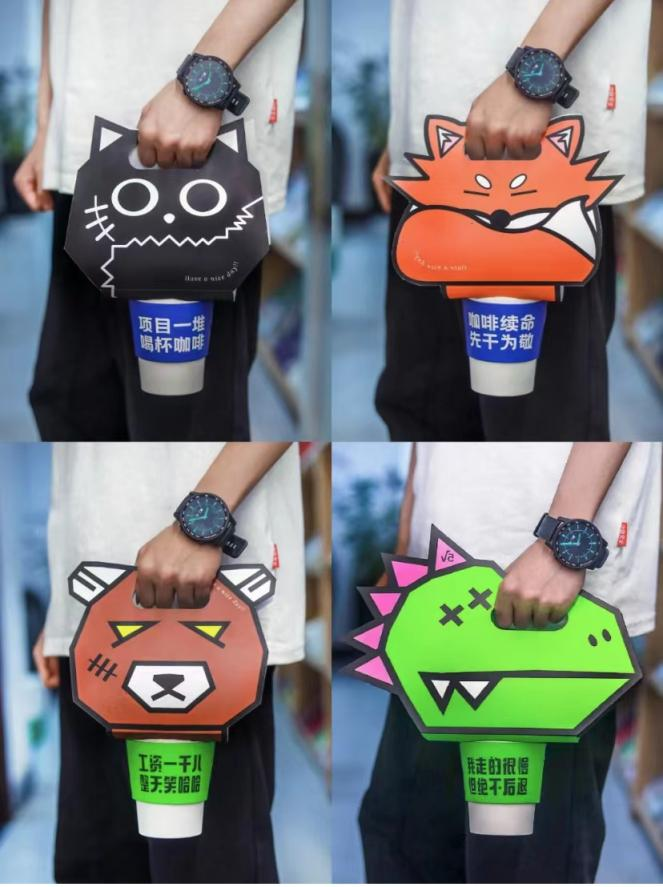 Environmental protection white card material, degradable, the trend of color and fashion all work together, don't worry about Le oh! There is no problem with the weight! Batch customization, cheap price free delivery to the source factory first price.